In the US, there are now nearly five public relations pros for every single reporter. Do you know how many press releases they get every week? Hundreds. And every email they choose to open gets less than one minute of their attention. I'm dead serious. What do you do to get their undivided attention? You better avoid making these mistakes on your next press release! Note: this post contains examples of really bad public relations. Don't follow this path.
Everyone is allowed to have a bad day. I get that, I really do.
Yesterday, you had to work late after receiving a call from a client at 5 pm asking for something unusual, and when you finally got home, there was nothing but some leftover champagne and a text from your boss asking you to show up at a very important meeting first thing in the morning. "Oh, and prepare a last minute powerpoint on a topic you have no idea about." Life as you know it.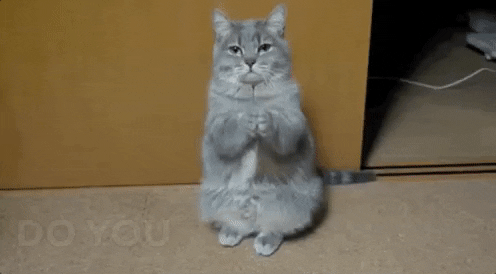 For the record, it also happens to my dog – former agility competitor: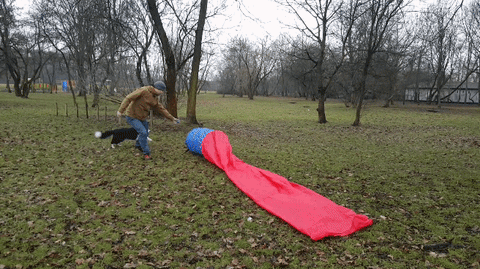 But come'on, what's up with those press releases? Do you really think that by sending this to reporters you'll later be able to present an impressive results report to your client? Nope.
Here are some real press release fails that should have never reached the people they did:
Bad press release example # 1: Vanity Fair, you dummy!
Richard Lawson is the chief critic for Vanity Fair. He has recently posted this selection of PR emails he received last year:
Selections from one of the most annihilating PR emails I received this year, just under the wire pic.twitter.com/WuzFvwEWTk

— Richard Lawson (@rilaws) 26 grudnia 2017
Why is it so bad?
How about we let Richard respond:
Inexplicably none of the GIFs are this pic.twitter.com/u8lVdSFdNb

— Richard Lawson (@rilaws) December 26, 2017
How can you fix it?
Let's be honest – you can't. You'll never be friends with Richard, but if you ever wish to come up with an idea like this again – check your addressee and adjust your voice, form and topic. It works miracles ;)
Bad public relations example # 2: A headline that will make the journo forward your press release to a colleague sitting next to him to have something to laugh about for the rest of the day and all you're left with is exactly zero publications
Why is this press release a complete disaster?
A printer as a key enabler of agility and innovation? Really? This headline is so unbelievable, that it's hard to see that is got through even the idea stage, let alone probably spending £5-10k on the research.
"Ricoh is a decent company, they make decent printers. But no-one thinks print is a 'key strategic asset for growth'. It's a classic example of trying to be headline grabbing without thinking of the value of what that headline says about your company. Unsurprisingly, no meaningful coverage resulted," writes the journalist who forwarded this press release to me, as an example from his inbox and adds, "It's a treasure trove. Nothing in the release supports the headline. 3d printing is mentioned without any context. Totally bizarre."
How to fix this mistake?
Don't bother (basically I should end this sentence right here, but fine, let's elaborate on this one…) – as long as the journalist continues reading after a lead like this, you can be sure he or she will do a little fact check and tear your made up story apart. Anyway, please… No one will believe that your printer can explore Mars (unless you work at The Boring Company). Get your facts straight and keep it brief. Besides all the stuff I mentioned here, this press release is simply way too wordy. Its format could be more attractive, too (here you can find some useful tips on how to do it right).
Bad press release example # 3: A completely irrelevant and poorly-written pitch
Meet Robert Sorokanich, Online News Editor at Road & Track Magazine. The guy clearly likes a decent set of wheels and wild rides. So why did he end up getting this?
best pitch email of 2017 pic.twitter.com/7OFq54qy8L

— Bob Sorokanich (@RSorokanich) December 20, 2017
Here's another example Mike Rosenberg, Seattle Times reporter covering housing and real estate topics, has shared recently via Twitter. This is the worst release he has come across lately:
I have found the worst PR pitch of the day pic.twitter.com/VSFq821CoM

— Mike Rosenberg (@ByRosenberg) December 6, 2017
Why is this an example of a really bad press release?
Marketing to the wrong audience? We've heard about this one before. It's a sin for which you will not be pardoned. Not to mention the sloppy style. If this is how you wish to communicate with the world, you will gain very little in this business.
How to fix this mistake?
Double-check your media contacts database before hitting "send" on your next mailing—I bet you inherited it from a colleague of yours, got it from your client and never even looked into it or did a pretty sloppy job putting it together. A decent database delivers high open rates and a low bounce rate. But most of all—it ensures great relations. And these require a little effort on your part.
And no, trying to persuade me what a pleasure it was for you to finally contact me (have we even met?) won't help. Why? Go to the next example, this time straight from my own inbox.
Bad pitch example # 4: How did I end up in this story?
Prowly Magazine launched two years ago. Entering a foreign market with PR-related content was quite a challenge—the competition is high and developing reach and trust online—hard enough. But we've made it. Now we have the best of the best writing for us. There was a time, however, when only poor contributors who didn't even pass through primary screen tests kept spamming my inbox. I'll never forget the one who, in his response to my request for some sample texts and links to social media profiles, sent me a link to his page featuring a photo of… Tom Cruise.
Now look at this beauty I received more recently 😊 I opened it and immediately saved it, as I was just collecting materials to write this post:
Here are some of the questions that popped into my mind while I was going through this email:
How are airlines related to Prowly?
When are you going to stop going on about yourself?
What's in it for me?
Models, actors, influencers, celebrities – seriously?
Trust me, if the addressee of your press release or another email pitch which resembles this one doesn't keep a separate folder for bullshit news, your message will be placed in the trash in the blink of an eye. Especially with a title as vague as this one. Let alone the rather wordy ad, trite phrases, and dull content.
Bad press release example # 5: Check twice before you hit Send
No lenghty intro necessary, here you go:
Grammatical errors in a press release imply lack of professionalism and will certainly disqualify you in the eyes of any journalist. The journalist who shared this email online underlined only the most egregious errors. Just look at how many of these you'll find throughout the text. Try to do a spell and grammar check on your press release several times. Have it proofread sentence-by-sentence by one of your teammates to correct spelling and grammatical errors. Or hire a professional proofreader.
Why is it so important?
Grammatical, linguistic or spelling errors reflect badly not only on you, but also on your employer or the client you're representing.
PS: When quoting someone, include his or her full (and real!) name. This is how it works in the real world.
Bad press release example # 6: Is this for real?!
I won't even comment on the case of David Byers whose writing on extortions, tax frauds, and related topics appears in The Times:
Just go to the storm in the comments section under his Twitter post and simply see for yourself.
The master of press release disasters: don't you dare :D
Oops… Someone here clearly doesn't know how to take advantage of modern technologies. The ability to automate tasks, measure the effectiveness, and personalize messages – these are some of the most important changes the recent years have brought about in the PR world. More recently, also Prowly :) Tools such as ours will help you create a personalized greeting for individual contacts in your database. If you haven't met your addressee, your greeting should be professional. But why a journo with whom you've built a warm and close relationship shouldn't get an email from you saying "Hi, bro!" (which is how you usually say hello) instead of an official "Good morning?". With Prowly, it'll be easier than you think!
Last but not least
Don't get forced into journalistic exile and avoid becoming infamous by being featured in Twitter accounts such as this one. Read quality sources on PR-related topics, grow your skills, subscribe to Prowly Magazine and take feedback from journalists seriously.