Email has long been the digital king of mass communication. It remains an effective tool for a variety of businesses. You can compare it's impact to some immortal icons like Elvis Presley or as email expert Jordie van Rijn does, to Jason Bourne:
.@emailmonks @postupdigital @FreshMail_APP Email is like Jason Bourne: They try to kill it. It can't be done. https://t.co/jiwbeptAdW pic.twitter.com/9KhCasAJ7Q

— Jordie van Rijn (@jvanrijn) February 16, 2017
If your goal is to have strong relationships with media or to form engaged communities around your brand, and I'm sure it is, leverage email! The Direct Marketing Association confirms that you can expect up to 3800% ROI from email channel. 77% of that ROI comes from segmented and targeted campaigns that helps you adjust your communication to your subscribers needs.
In my previous article I explained why PR people should invest time and resources in email marketing. I also listed five effective list-building tactics used to collect valuable sign-ups. Why? Because your email list is your strongest asset and the foundation of your success.
With this in mind, let's dive into email marketing essentials which will help you convert subscribers into loyal readers of your emails.
Send marketing emails using an email marketing platform
This might be an obvious point, but is it really? I constantly see people asking questions online about how to start with email marketing and if they REALLY need dedicated software to send marketing emails. Well, an email marketing platform is a service that allows you to send out emails to all of your subscribers. And "allows" is the important word here ;)
Good email marketing is permission-based. With the use of an email service provider you are able to collect and manage subscribers according to the idea of consent. ALL your subscribers should give their explicit agreement to receive commercial email messages from you. It must be clear that the addresses you collect will be stored in a responsible and professional manner and that the purpose of retaining the addresses is commercial in nature.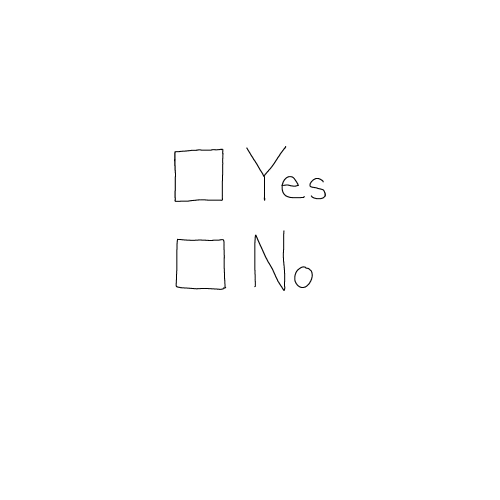 This, plus other possibilities which come with email software, like intuitive drag&drop email templates editors, reports and statistics, testing and optimization features, etc., will allow you to personalize and automate your communication and make your pitches more compelling.
Keep Calm and Obey the Rules
If you're sending commercial emails, you must be familiar with the CAN-SPAM Act. This law obligates you to:
● Send your email to permission-based lists only (must use double-opt in method).
● Provide a way to seamlessly opt out from receiving email communication, by inserting resignation link into every single email campaign that you send.
● Include your physical address in the footer of every email.
● Don't mislead your subscribers with your sender name, email address of the sender, false subject lines or email content.
Using the double-opt in model has more advantages besides compliance with the law. If all subscribers confirm their desire to receive your messages by clicking on a link in a confirmation email, you'll collect genuinely interested recipients.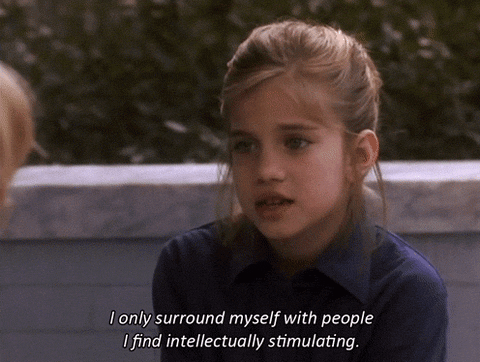 And these subscribers might turn into your biggest fans! Email remains the most preferred communication channel among consumers:
And reporters want branded content direct to their inboxes too! In a study by PWR New Media, 91% of respondents said that email was their preferred distribution method.
Make an unforgettable first impression
How often do you have a chance to make a first impression? Just once, of course. The way you interact with someone who has just joined your list will greatly influence the mental image they create about you. Take advantage of this bonus attention and send a welcome email to new subscribers as soon as possible (using for example an automated email triggered in your email marketing software in the moment of sign up).
In the welcome email remind recipients why they're getting the message and introduce yourself (remember to maintain your branding!). Set the tone of your future communication and reveal your newsletter plans by stating how frequently you plan to deliver your emails and what content they will include. Such a simple greeting to a new member of your online community will definitely show that you care. Play it smart and the ones who receive welcome emails will get more engaged with what you have to say (by 33% more, according to stats).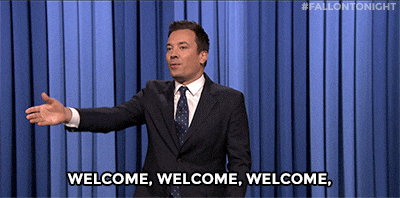 I have two super important things I recommend doing at this stage:
● ask your subscribers to add your email address to their contact list. If they do, your future messages will land in their inboxes, not the Gmail "Promotion Tab" or spam folder.
● invite new subscribers to connect across your social media channels, which will come handy later when you'd like to merge your email and social media strategy.
Email content is everything
What you have to say and how you say it matters. A lot. Imagine knocking on someone's door – which is what sending an email means in a digital world – and saying random, irrelevant stuff. It's likely that your conversation won't last long. The same with email, you'll quickly lose subscribers if you don't provide valuable content.
By signing up to an email list, subscribers agree to receive communication from you. You should feel obliged to present something specific to your subscribers, whether it's encouraging them to click, register, respond or buy. Remember to come across as helpful, real and genuine as possible.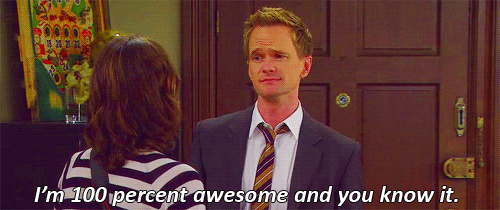 There are essential email newsletter elements you have to pay attention to when crafting your pitches. The most important ones that will help you build a long-term relationship with your recipients are:
Sender Name
According to Return Path, subscribers are more likely to provide a primary email address when they trust the sender, and over 80% of all email reads are generated from these addresses. Simply put, emails get opened when recipients know and trust the sender.
Also Email Clients pay attention to Sender Trust Scores. ISPs verify what type of domain you use to send your marketing emails. If you use a commercial domain like your.name@gmail.com, there is a very high risk that your message will be directed to spam folders or rejected altogether.
Send emails from your own domain and your deliverability and trust will grow. Remember to chose a sender name that communicates who you are and is easy identified by the recipient. Use real names of actual people since everyone likes to buy from people, not from brands.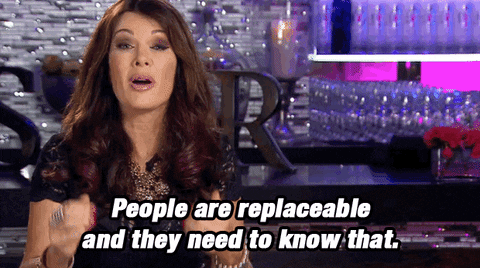 Email Subject Line
69% of recipients report email as spam based solely on the subject line and 35% of recipients open email based on the subject line alone. It can decide whether your messages lands in the right place or not. The subject line's purpose is to get the recipient to open the message.
Good subject lines are short, personalised and say something about what to expect inside the email. It's good to leave some space between what recipients get to now with just reading the subject line and what they want to know that will make them open the message. What can it be? It all depends on your brand and your creativity.
I personally love getting newsletters from ChubbiesShorts. They usually don't say much in the subject line, but they play nicely with all the elements I see before I open the email. It's fun and creative. And the message content is always hilarious.
Email Design
Content placed above the fold (approximately the first 350px length of your email) gets 84% more attention than content placed below it. Make sure you convey your intent in the content above the fold in a creative and impressive way. Design this part very carefully as it will impact your conversion tremendously.
Put yourself into your subscribers' shoes and imagine the kind of attractive, quality design they expect::
● Align your text to the left to make it easier to read.
● Break text into chunks and use formatting.
● Don't use too many fonts, sans serif fonts are recommended.
● Balance the amount of text and graphics in the message.
● Use interactive elements. HTML5 and CSS technologies allow to implement formats, like video and gif into emails. There are limitations, but it's possible if you're following these rules for video emails.
● About 78% of smartphone users check their email on a mobile device and that's why it is important to remember to use responsive email templates.
CTA – call to action
Every message you sent has a purpose. A Call to Action is meant to move subscribers further along the conversion path. It's best to use one CTA per message. It gives subscribers a clear signal about what to do.
Remember to make your CTA prominent by using graphic elements and placing them above the fold.
Don't send too much information in one email
Psychologist Alan Baddeley says that our maximum information channel capacity is approximately 2 to 3 bits of information, which corresponds to the ability to distinguish between four and eight alternatives. We follow this practice in our monthly newsletter. The message contains our main news and three other headlines to read.
Before you send your email, ask yourself:
● Is this message interesting?
● Is this message important?
● Would I want to read it?
● Do I feel convinced to take action?
Your list needs hygiene too!
There's a saying among email marketers – "The money is in the list". It's in your own interest to keep it clean and organized.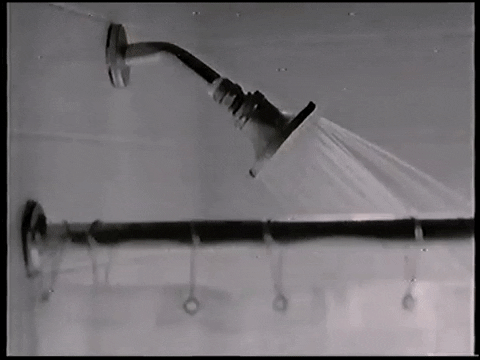 To keep your list clean you should regularly delete addresses associated with email bounces – messages that were sent back to an email sender reporting the message could not be delivered and why. There are two types of bounces:
● A 'soft' bounce – when your message was not delivered because, for example, the subscriber's inbox was full. Delete addresses that have generated at least 4 soft bounces.
● A 'hard' bounce- when your message was not delivered because the subscriber's address does not exist. Delete addresses that have generated at least 1 hard bounce.
Your email system should have a function that will allow you to automatically delete addresses after a given number of bounces, so you don't have to do it manually.
Also remember to remove inactive subscribers. If a subscriber is just deleting all your emails without reading them, it's only a matter of time until they opt out on their own.
Target and personalize your emails
As I mentioned in the beginning, 77% of email marketing ROI comes from segmented and targeted campaigns. Basically the same happens when you distribute any type of content on social media or through Google. Email needs precision even more due to its direct nature. So don't go blasting irrelevant news to thousands of subscribers, you'll just make them want to hit the unsubscribe button.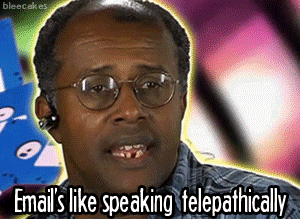 You have all kinds of different subscribers in your mailing list with their own needs and wants. Target your list as carefully as you craft your story ideas. It's so important these days to find ways to increase the impact of your communication and become as relevant as possible. Relevant emails get more opens and clicks and this is what you want to achieve.
To deliver content your subscribers want to read break your email list into smaller segments of similar groups of recipients. Segments can be based on all types of data you have on hand, including:
● Demographics (name, gender, age, address)
● Preferences (categories, products, interests, sources of sign-up)
● Transactional information (how much they buy, what and how often they buy)
● Behaviour on site (what they look on your site, what actions they take)
● Email engagement (do they open your emails, do they click and convert)
If segmentation is one side of the coin of email marketing success, then personalization is the other side. Personalization is all about doing what you can to make sure that each subscriber receives content that matches their likes and preferences as much as possible.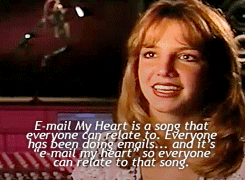 Track, test, optimize, repeat
Before you click send, make sure to:
● run an inbox test that will double-check if your message will be properly delivered and displayed to your subscribers,
● run an A/B test to find out which terms, phrases and names are most likely to get your subscribers interested in what's in your message.
Email marketing can definitely help your business grow but you have to keep an eye on it's key metrics. According to Marketing Sherpa, most email marketers monitor three statistics from their email campaigns:
● open rate (OR),
● click through rate (CTR),
● deliverability.
Using this data, you can then develop your next campaign with a better knowledge of what works for you, what doesn't and how you can use past subscriber behavior to optimize important metrics in the future.
Always be on the lookout for conclusions to be drawn from the results and don't be afraid to make necessary changes. Good luck!
---
To check how segmented and targeted campaigns work in Prowly click here or watch the video: