Google, Disney, Amazon… these companies started in garages but now they are among the most valuable brands in the world and a go-to choice for many.
All companies' long-term goal is to become a recognised and trusted brand. Even if you're a small company now, it's important to translate your passion and idea into your brand image and focus on building long-term and valuable relationships that will make your brand grow.
How do you appeal to consumers if they are bombarded non stop with advertising? To the point they are immune to this type of promotion, thinking of it as deliberately manipulative. It's a challenge to form a loyal community of consumers, unless you speak to them carefully using platforms and channels that are conducive to fostering relationships.
Marketing channels that work for branding
In order to push through and stay on top of your consumer's mind you need to do what is most effective for your business and at the same time what builds up consumers' trust. One idea is to choose the medium that has authority and reputation in the given area of expertise, like brand influencers. Here Jan is walking you through on how to start with influencers marketing, if you haven't done it yet.
Another recommended platform which has a tremendous influence on the customer's decision making process is email marketing. A staggering 72% of consumers prefer communication with companies to happen through email.
Daniel Burstein, MarketingSherpa's Director of Content indicates email as "the only digital channel to outperform old media standbys." He is also highlighting the reason why email is such a powerful branding tool: "If you're sending to a confirmed opt-in list, customers have chosen to pay for your email marketing with their time and space in their inboxes."
In other words – you have their explicit attention – the scarce treasure all brands are fighting for.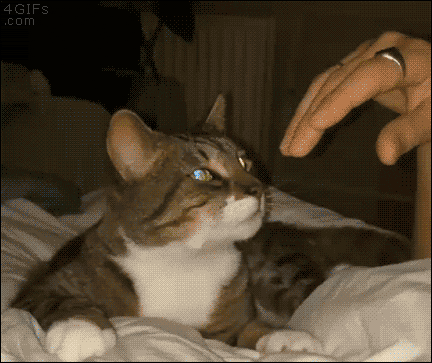 Tools to maintain customer's attention
Let's face it, your customers are busy and their time is precious. Whenever they express interest in your brand, a tangible and direct response from you can form a positive image of your brand in their minds.
Email enables you to almost recreate a one-to-one personal conversation with your consumers. It works especially well with the use of email autoresponders. An email autoresponder is an automated email message that is triggered in response to a specific activity to follow up in an appropriate and timely way. It can be just one pre-written email or a set of emails that get sent to subscribers in a sequential order.
You can make sure that email autoresponders are a great and helpful tool in brand-building strategy by:
using the very moment of customer's interest to convey your message
being relevant to actions that recipients recently took
playing on the habitual nature of human beings and delivering timely and consistent communication that is critical to developing trust in your brand, which leads to action
Email autoresponders every brand must send
1. Welcome email
The one sent automatically after someone joins your email list. This is the moment of the greatest interest and the basis for all future communication. Subscribers who receive a welcome email show 33% more engagement with the brand.
Use it to make a great first impression, acknowledge and orient your new subscribers – familiarizing them with your emails immediately after the sign-up makes your future messages more likely to be opened.
Below there is a great example of a welcome email from NotOnTheHighstreet.com written using a unique brand voice and filled with components for engagement. New subscribers can explore the brand's website and social media channels, as well as reveal a little extra about themselves in the preferences center and the birthday form.
2. Thank you email
A Thank you email is triggered for example after the download of an ebook or by a certain amount of money spent in the store or certain amount of time being a loyal subscriber or an active user.
Such an autoresponder is all about customer appreciation. Having a sense of being valued prompts customers to spread the word about your brand.
3. Holiday emails
Because all the special days have to be celebrated in the company of friends.
This one is triggered by subscriber's birthday date. How to make such emails are more memorable? Look at this cheesy Need Supply Co. birthday email! The brand admits it made "a mistake", this could happen to any of us, making the communication less robotic and more personal.
Brand's anniversary email
This one is triggered by the brand's anniversary date. Can be used to show off your brand's generosity and willingness to celebrate together.
4. Email learning course
Consider sending a series of emails that provide subscribers with useful information after they downloaded something from you. Autoresponder mail-based courses can be a great addition to your branding strategy.
Such educational emails teach your potential customers the skills to make informed purchase decisions, while you're showcasing your strengths and your brand's authority.
5. Onboarding course
Provide subscribers with useful information after they registered in your app and deliver personalised onboarding.
Consider how Alex Turnbull from Groove rightly says: "The onboarding period is, for a business, perhaps the most critical time in a SaaS customer's life." Those companies which get it right have a far higher level of customer retention.
Create opportunities for more engagement
Once your brand has generated interest it's important to create a regular time where there are follow ups in order to build trust. If you follow up with your subscribers in the relevant time using autoresponders you increase the likelihood of a recipient's engagement and your chances for conversions.
The examples of autoresponders listed above are a solid starting point for your branding strategy. Knowing your customer's journey you can leverage almost every single moment when your customers are interacting with your brand and translate it into an efficient email marketing strategy.
Make sure to get to know all the possibilities autoresponders give you and check our latest guide here.